IAFF Headlines
Current news directly from IAFF locals, councils, and state/province associations in the US and Canada.
Missoula Firefighters Pancake Breakfast video
10/23/17 - IAFF Local 271
Thanks KPAX.
MCFBF Fishing Tournament
10/21/17 - IAFF Local 3169
Marion County Fire Benevolence Funds Annual Fishing Tournament! Resheduled for Saturday, November 4th.
Local 3169 Hosts CPR & Stop the Bleed Programs
10/21/17 - IAFF Local 3169
Professional Firefighters of Marion County will be hosting a FREE CPR and Stop the Bleed programs for the community. Since the most recent tragedies in Las Vegas your Local 3169 felt it was important to host a free CPR and Stop the Bleed program for our community.
CHILI COOKOFF 2017
10/21/17 - IAFF Local 3169
Come out and join us for this years Chili Cookoff 2017 at the Live Stock Pavillion on Saturday, November 4th from 10am - 5pm.  This year E-One is loaning a Bronto Platform for our backdrop!  We are gunning again to retain the "HOTTEST CHILI" competition with a new pepper that measures in at 2 million schoville.
Store Items
10/21/17 - IAFF Local 3169
Get your Professional Firefighters of Marion County Local 3169 Long Sleeve Drifit Shirt today!!! Colors available are White, Silver, Ocean Blue and Pink for $20.00 We also have Silver/Grey Short Sleeve 50/50 blend shirts with the same logo for $12.
Witte Election Day Signup
10/21/17 - Henrico Professional Firefighters Association
Please click on the following link to sign up for times to help Brother Bob Witte at the polls on Election Day! Let's show Brother Witte that we stand behind him and support his campaign efforts! http://www.signupgenius.
Chattanooga Local 820 Member needs Help
10/21/17 - IAFF 14th District
Chattanooga Local 820 member needs our help. Please read this from his GoFundMe page. Link to the page is below. Hello, my name is William (Ryan) Crackel and I am the husband of the kindest, most incredibly strong, loving and courageous woman I have ever had the dumbest luck of stumbling into. Her name is Shae.
2017 Turkey Trot
10/21/17 - IAFF Local 1164
Hi Everyone: With Halloween right around the corner, it's time to start thinking about the 2017 Turkey Trot! This year's trot takes place on Saturday. Nov. 4 at Bicentennial Park. This fun-filled day includes a 5k Fun Walk/Run (approx. 3.1 miles), a food truck rally and raffle prizes with a canned good donation.
IAFF Insurance Division
10/19/17 - CFFA
Visit for more information on various insurance products.
Missouri Professional Firefighter License Plates
10/19/17 - Missouri State Council of Fire Fighters
The Missouri State Council of Fire Fighters is working with the Missouri Department of Revenue to develop a NEW License Plate for Missouri Professional Firefighters. Here is some general information and FAQ's about these new plates.
Information You Can USE
10/19/17 - MPFFU
REQUESTING Information from Your Employer:  FOIA vs PERA?? The general public usually has to use the Freedom of Information Act to obtain information from a City or Township.  Many of these communities have a specific form that can be found on their website explaining the process to file your request.  There is usually a cost associated with obtaining this information.
2017 Koins For Kids Fill-The-Boot Event
10/18/17 - IAFF Local 312
City of Hawthorne Measure HH
10/18/17 - IAFF Local 1014
Los Angeles County Firefighters IAFF Local 1014 Representing over 3200 Firefighters, Paramedics, Dispatchers, Pilots, Wildland Firefighters, Forestry and Health Haz Mat personnel City of Hawthorne Measure HH 1014 members will once again be out knocking on doors walking precincts.
Fundraiser
10/18/17 - Newport News Firefighter's Association
As most of you know, Justin Weston is currently battling cancer. We are holding a raffle fundraiser to help support him and his young family. All proceeds will go directly back to Justin and his family to help support them through this time. Tickets are $20 each and the drawing will be Nov. 8th.
2018 Open Enrollment
10/18/17 - IAFF Local 1403
Look at the tab "Health Insurance Trust" under member resources and find all the attachments.
Jonas Family
10/18/17 - Albuquerque Area Fire Fighters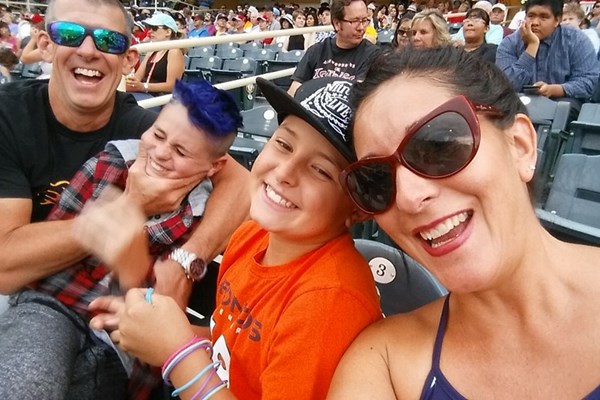 It is with deep regret that we announce the passing of James McLaren Jonas, the son of Lieutenant James Jonas (Rescue 6C). The Jonas family is strengthened by the overwhelming support of prayers, thoughts, and donations from our Fire Family.
Light Up Malden
10/17/17 - IAFF Local 902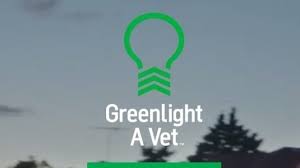 Let's light up Malden to show our Veterans that we support them. Change one light to GREEN for the month of November to join the Green Light Vet Movement, endorsed by the American Legion. For more information email lightupmalden@gmail.com.
Veterans Day Parade
10/17/17 - IAFF Local 902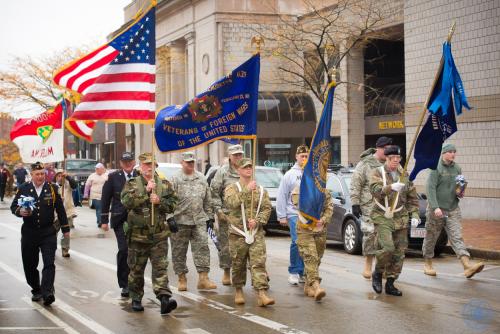 2017 Veterans Day Parade and Memorial Service The City of Malden Annual Veterans Day Parade will take place on Saturday, November 11, 2017 with kickoff at the corner of Elm and Pleasant Streets (across from the American Legion).
858 Safety Committee Meeting
10/17/17 - Denver Firefighters Local 858
Safety Committee Meeting on Monday, October 23rd / B shift . This meeting is open to all members and will be held at the DFDFCU (2201 Federal Blvd) conference room.
Elections
10/16/17 - IAFF local 3704
Brothers and Sisters, In accordance with our Bylaws, this is notice that in 15 days on October 24, 2017 at the regular Union meeting of Local 3704 at station 42 for 1800hrs nominations for President and Secretary Treasurerwill open and remain open for 15 days. Nominations can be made in person at the meeting or online under topic 2017 nominations.
IAFF Transition Team
10/16/17 - Albuquerque Area Fire Fighters
Attention City Chapter Members:  As we head into the Albuquerque municipal runoff election it is important that we identify and organize our collective properties before working with a new administration. We are currently accepting letters of interest for members who are willing to serve on the IAFF Transition Team.
Local 21 Regrets To Announce The Passing of Retired Firefighter Mike Butler
10/16/17 - IAFF Local 21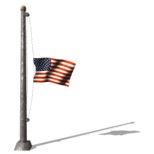 Local 21 regrets to announce the passing of Retired Firefighter Mike Butler.  Firefighter Butler started with the fire department on May 12, 1986 and retired on July 26, 2013. Arrangements are pending.
11th Annual Johnny V Memorial Toy Run
10/16/17 - Toy Program
Bowling for Toys
10/16/17 - Toy Program
Halloween Party
10/16/17 - IAFF Somerville Fire Local 76
WHEN: October 27th at 7 p.m.
Run Wild 5k
10/16/17 - Toy Program
Historical SFD Newspaper Clippings
10/16/17 - IAFF Somerville Fire Local 76
A collection of SFD related newspaper clippings dating back to 1970 was given to Local 76 by FAO Jason Castle. They have been uploaded into a new gallery. Click HERE to access them.
Ethnic Doll Drive
10/16/17 - Toy Program
Tri-City Fire Fighter Mental Health information night for spouses/partners - Nov. 24, 2017
10/13/17 - International Association of Firefighters Local 1782
Coquitlam Firefighters are proud to join forces with Port Coquitlam Firefighters - IAFF Local 1941 and Port Moody Firefighters to co-host a Tri-City mental health awareness/information night for our spouses and partners! Our special guest Dr. Susan Hunt (registered psychologist) will lead a discussion on trauma and how it effects firefighters and their families.
Captain Marshall Retierment
10/13/17 - Dutchess-Fairview Professional Fire Fighters
Honor Flight
10/13/17 - Professional Fire Fighters of New Hampshire
-Please join Honor Flight New England for the final sendoff of the 2017 season- Sendoff Date: November 5th, 2017 Location: Manchester-Boston Regional Airport Time: 0815 inside the terminal Note: Clocks 'fall back' the night before Links: www.honorflightnewengland.org Message from HFNE founder Joe Byron (MPD Ret.): Our mission continues as we say 'thank you' to our most senior American veterans. We are back where it all started in Manchester. Together, we will say 'thank you' to 25 heroes who sacrificed a part of their youth so that we can live free.
2017 FEMA FIRE ACT Grants
10/12/17 - Missouri State Council of Fire Fighters
The application period for the Fire Act Grants will be opening soon, this will be for the FY2107 money. I don't have a date for when the application periods will open, but now is the time (maybe delayed due to all the natural disasters) for locals and their fire/EMS departments to start considering their request.
Health Insurance Registration Update
10/12/17 - IAFF Local 21
There are still many Fire Department employees who need to login to https://benefits.stpaul.gov and make their selections, or they risk losing the benefits they're accustomed to. THIS YEAR IS NOT LIKE LAST YEAR: THERE IS NO AUTOMATIC CARRYOVER OF BENEFITS.
PFA Holiday Party
10/12/17 - IAFF Local #1945
The Holiday Party will be December 3rd, New Belgium Brew house. 18:00-21:30. This is a fundraiser so it will be a ticketed event. Bryan Hanson will start collecting names via email early November. We are limited to 100 people. Thank you to all who have supported this in the past and those of you who plan to come out and support it this year.
Retirement Party
10/12/17 - IAFF Somerville Fire Local 76
Somerville Firefighters Local 76 Retirement Party November 8th, 2017 Dante Club 7 pm See station stewards or Steve Layton for tickets. Last day for tickts is October 31st.
Dave Kelln Retirement Celebration
10/12/17 - IAFF Local #1945
Dave Kelln's retirement celebration is on October 20th, the celebration will be held at CB&Potts at Colindale. The celebration/stories will commence at 17:00 hours. Prior to the celebration, Dave has reserved 3 Tee times on the golf course starting at 11:36. Please email, text, call or go see Dave for a spot.
Make My Day Contest Application
10/11/17 - Toy Program
Avalanche Opener Tonight, Nuggets Opener Oct. 22nd
10/11/17 - Denver Firefighters Local 858
Good morning, Just a quick update for the Avs Home Opener tonight VS the Boston Bruins, tickets are still available, if you have tickets here are some tips if you are coming down early for the happy hour. Thank you for purchasing tickets to support the Denver Firefighters Charitable Foundation.
Local 416 Brother Stump Fund
10/10/17 - IAFF Local 4416
On October 2nd 2017 David Stump, a husband, father, brother, friend and Engineer of IFD Engine 4 (C Shift) suffered a severe stroke. He was working his side job, building a deck, when symptoms appeared and he was taken by ambulance to Morgan County IU. As his condition deteriorated he was lifelined to IU Methodist.
Local 1826 endorses Dave Stokes for Cape Coral C
10/10/17 - IAFF 1826
Union Meeting Reminder
10/10/17 - Denver Firefighters Local 858
This is a reminder that the October Union meeting will take place this week at the Original Brooklyn's (2644 W Colfax Ave, Denver, CO 80204) on Wednesday, October 11th at 7:00 pm and Thursday, October 12th at 8:30 am     1.)   The Nominees for Collective Bargaining will have a chance to speak at this meeting.
National Home Fire Drill Day
10/09/17 - IAFF Local 902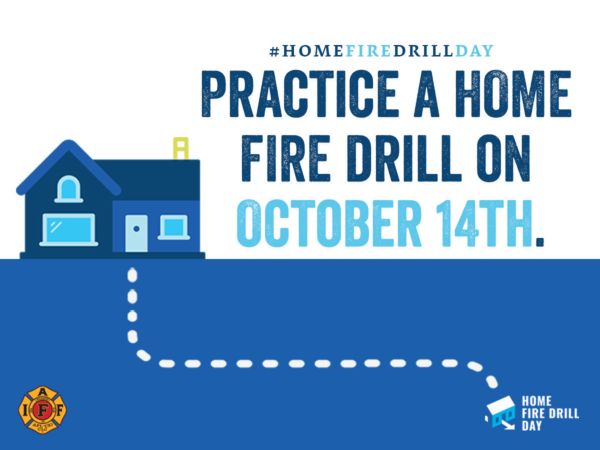 Fire Prevention Week Home fires are the biggest public safety threat facing U.S. and Canadian families today, with one home fire reported every 86 seconds in 2015.
Month of Marathons
10/09/17 - IAFF Local 902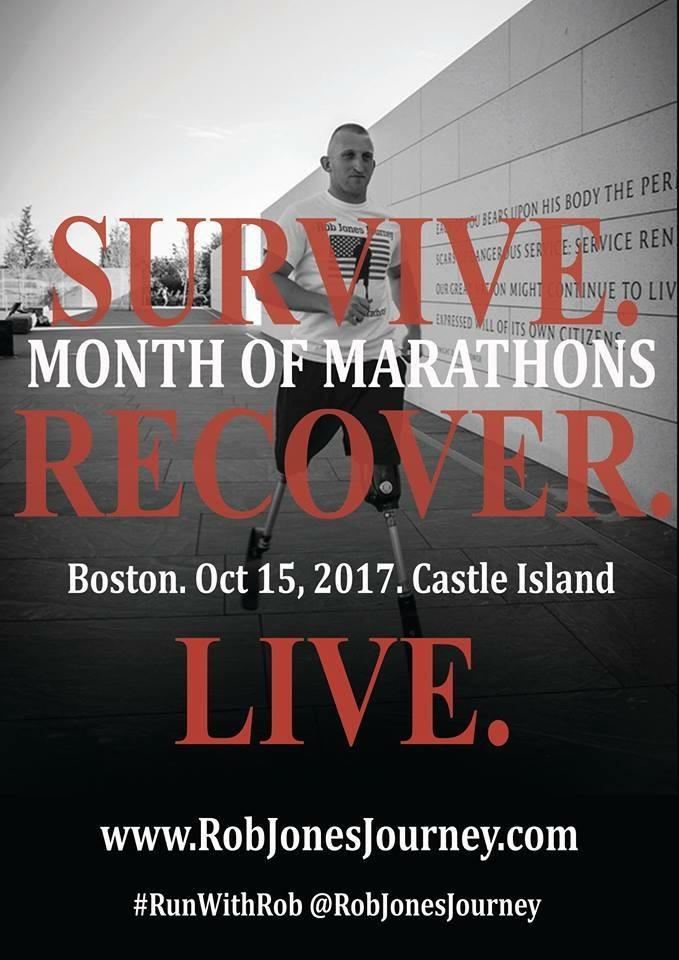 Rob's Journey So Far I grew up on a farm in the small town of Lovettsville, Virginia. I graduated from Loudoun Valley High School in 2003, and from Virginia Tech in 2007. In my junior year at Virginia Tech, I joined the Marine Corps Reserve as a combat engineer at Bravo Company, 4th Combat Engineer Battalion in Roanoke, VA.
Urgent Update For All Members
10/09/17 - IAFF Local 21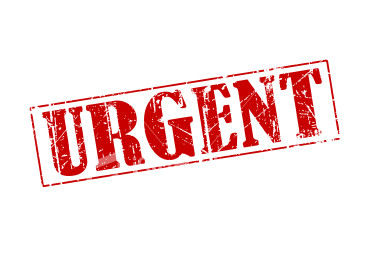 Dear L-21 Members: As you may know, the IAFF considers an annual stress test to be a valuable benefit to members for purposes of protecting their health and wellness on and off the job. For several months, Local 21 has been discussing with the Fire Administration the circumstances under which such a program could be implemented for the benefit of our members.
NOTICE - Local 4416 Officer Nominations
10/07/17 - IAFF Local 4416
NOTICE What: Nomination of Local 4416 Officers When: Local 4416 General Meetings October 17th & 18th 2017 at 7:00PM each night Where: Local 4416 Union Hall – 399 S.
2018 Active Benefits Guide
10/06/17 - Denver Firefighters Local 858
Attached is the 2018 Denver Fire Active Benefits Guide.
Fire Prevention Week
10/06/17 - IAFF Local 902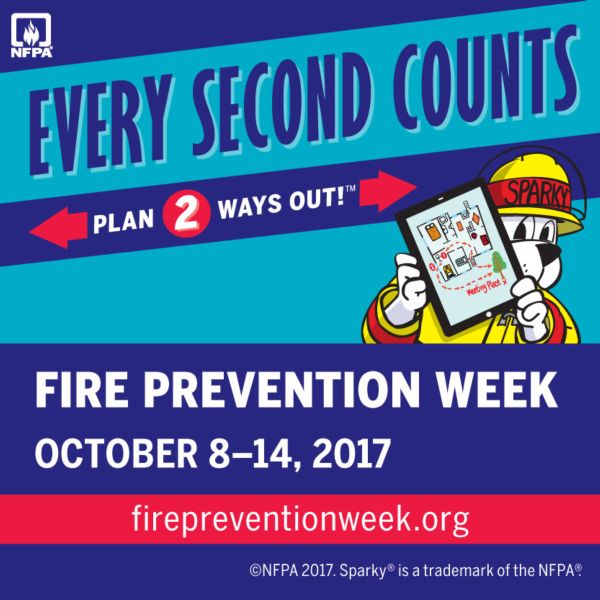 2017 National Fire Prevention Week The Malden Fire Department will be holding open houses and events the week of October 8-14 in honor of National Fire Prevention Week, a time to recognize the dangers that can occur in the places we feel the safest. This year's theme, "Every Second Counts – Plan 2 Ways Out.
Headlines Provided By:
Profirefighter.com - IAFF Website Design, IAFF Website Hosting, 100% Union Made in the USA.
GrievTrac.com - Online Grievance Tracking Software, 100% Union Made in the USA.
UnionActive.com - Website Content Management System with Powerful Communication Tools for Union Website's, 100% Union Made in the USA.
IAFFLocals.com - Complete list of IAFF locals and websites plus featured content from IAFF locals around the US and Canada.
IAFFWebsiteDesign.com - IAFF Web Design, Specifically for IAFF Local Website's, 100% Union Made in the USA.